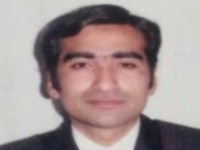 Contact Details
Law Firm Name : mohd abdul quadeer
Area : Shantinagar (Hyderabad)
Practicing Since :
2006
Qualification :
B.com,LLB
About
| Enrolment No | Enrolment State | Enrolment BAR |
| --- | --- | --- |
| AP/1928/2006 | Andhra Pradesh | Telengana High Court Bar Association |
Civil
Arbitration & ADR
Consumer,Product&Service Liability
Contract & Drafting
Criminal Law
Family & Divorce
High Courts (India)
Miscellaneous
Subject : my brother-in-law's secret relationship
Question : i doubt my brother-in-law has a secret relationship even before marriage and he is continuing it still.How to break their relationship and save my sister.
Answer by mohd abdul quadeer : HI, Firstly to prove that he is into a relationship collect as much proof you can . After you get hold of all the proofs confront it with one to one with your brother-in-law clamly as he will not be able to face you if he is guilty . Ask any one of your common friend or person who is close to him through him also try to make it a point to close the illicit relation. Call us through the website for further assistance.
Subject : Make your woman torture and rape cases
Question : Woman torture hare and rape cases for city
Answer by mohd abdul quadeer : Please clarify the question clearly as to answer you correctly. generally If the women is tortured then she can file a case it depends as to is it from the husband or some un-known person. So please call us through the website if needs any suggestions
Subject : What is arbitration
Question : What is arbitration and action under arbitration
Answer by mohd abdul quadeer : It is a step before approaching the court of law and it is done before an ex-judge or it depends on what it is mentioned in the agreement.
Subject : Civil
Question : Property sold to me by cheating and fraud?
Answer by mohd abdul quadeer : Hi, What is the fraud done is important and you can take up the matter in civil and criminal cases against the said persons. You can see if the sale deed or agreement executed is having indemnify clause which is important. call us if needed assistance
---