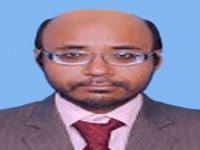 Contact Details
Law Firm Name : arnab kumar banerjee
Practicing Since :
2015
Qualification :
llb
About
| Enrolment No | Enrolment State | Enrolment BAR |
| --- | --- | --- |
| F/248/2015 | west bengal | west bengal bar council |
Civil
Corporate & Regulatory
Contract & Drafting
Criminal Law
Family & Divorce
High Courts (India)
Human Rights
Employment, Labor & Service
Startup & Registrations
Tribunals
Pre Negotiated Services
Subject : regarding 2005 amendment in hindu succession act
Question : sir, I am a hindu and i want to know women born before and married before can also lawfully claim for partition in joint family property.
Answer by arnab kumar banerjee : a daughter can avail of the benefits granted by the amendment only if her father passed away after September 9, 2005. Also, the daughter is eligible to be a co-sharer only if the father and the daughter were alive on September 9, 2005. therefore a hindu woman born and married before 2005 can inherit share.
---