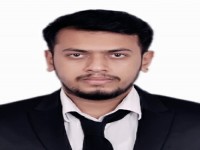 Lex Crescent - Advocates and Legal Consultant (
3

Years Exp)

Banking Matters (Show More)
Contact Details
Law Firm Name : Lex Crescent - Advocates and Legal Consultant
Practicing Since :
2020
Qualification :
About
Lex Crescent offers legal services at all stages of a business cycle, right from the inception of an entity to general corporate matters, guiding companies routinely on their business and legal issues to assisting and advising them in relation to complex transactions. Our well-developed expertise in company laws, taxation laws, competition laws, regulatory structuring, and commercial understanding of various sectors enables us to handle the complexities involved in transactions in the most practical manner. We at Lex Crescent advise clients on the every spectrum of corporate transactions including conducting due diligence exercises, drafting and negotiating documents, providing regulatory, corporate compliance solutions, structuring advice,or entry- exit mechanism; we strive, at all points of time, to provide end-to-end results to our clients.
| Enrolment No | Enrolment State | Enrolment BAR |
| --- | --- | --- |
| 3148 | Maharashtra | MAH |
Subject : Partnership deed between three i.e doctor, business man and service holder in a steel industry
Question : Want to setup a health care, diagnosis centre and medical shop. Kindly suggest how will be the partnership deed.
Answer by Lex Crescent - Advocates and Legal Consultant : If you have any queries regarding the Incorporation of your desired Partnership Firm please feel free to contact us through email/whatsapp/call on lexcrescentlawfirm@gmail.com or +917767005499. We are here to serve you from Incorporation of firm to any legal help required for the functioning of your desired Firm.
Subject : Execution of Decree
Question : How to attach agriculture land for recovery of money in execution proceedings, please elaborate with Order & Rules of Cpc.
Answer by Lex Crescent - Advocates and Legal Consultant : In the process of attachment, the court at the request of the decree-holder designates specific property owned by the debtor to be transferred to the creditor or sold for the benefit of the creditor. Sections 60 to Section 64 and Rules 41-57 of Order 21 of CPC 1908, deals with the matter of attachment of property.
---