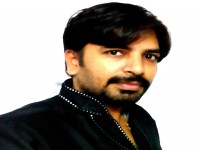 This is a micro website of a lawyer/law firm displaying information like Name, Address, Telephone Number, Areas of Practice, Professional & Academic Details as allowed per Sec IV Rule 36 of Bar Council of India Rules. In addition, Lawsisto only facilitates & processes appointments & payments related. Lawsisto doesn't recommend or solicit or advertise any lawyer or law firm and the visitor of this page has to verify the lawyer/law firm personally and Lawsisto takes no responsibility for credibility & information of lawyers/law firms displayed here.
Contact Details
Law Firm Name : Adv K D Sheladiya
Articles
Heading
Courtesy
Date
No Articles
News
Heading
Courtesy
Date
No News
Practicing Since :
2010
Qualification :
B.Com, LL.B., CNM, CHR, NDDY, DTP,
About
My firm name is Krushal Associates. I have practicing from 2010. I have working in all types of law. Basically I'm practicing in Surat District Court and Gujarat High Court. But I am attending more then 20 district court and tribunals. I am working in civil law, criminal law, family law, cheque bounce case, high court matter, police station matter, revenue matter, tribunal matter, bank matter.
| Enrolment No | Enrolment State | Enrolment BAR |
| --- | --- | --- |
| G/2535/2013 | Gujarat | Gujarat High Court Bar Association |
Civil
Arbitration & ADR
Criminal Law
Family & Divorce
High Courts (India)
Human Rights
IT, Media & Telecom
IP, Trademark & Copyright
Motor Vehicles
Taxation
Tribunals
Pre Negotiated Services
Child Laws
Subject : can i send a correction notice in a cheque bounce case after the expiry of 30 days

Question : can i send a correction notice after the expiry 30 days statutory period
Answer by Adv K D Sheladiya : IF YOU ALLREDY SENT NOTICE IN STATUTORY PERIOD, THEN YOU CAN SEND THE CORRECTION NOTICE ANY TIME BEFORE THE CASE FILING IN COURT.
Subject : May a Person who is chargesheetd file anticipatory bail application.

Question : Case Law of Shashi Tharoor in Sunanda Pushkar sucide case applicable after chargesheet.
Answer by Adv K D Sheladiya : There are several technicalities need to be considered in this case against such application, without which no any comments would be true.
---