Free Legal Advice from Top Lawyers in India
Question : Dear Sir, A shop was allotted by Municipal Committee before 13-14 years on rental basis[ monthly rent about Rs.800/= per month]. Before 7-8 years, a known fellow of me asked me to use the shop for six months. As my shop was empty at that time i.e before 7-8 years. So, I gave my shop to him for six month to him on trust. After six month, when I asked him to vacate the shop then he started fighting with me. Thereon, he started depositing rent in the municipal committee directly & started collecting the rent slips from the Municipal Committee. THE IMPORTANT POINT IN THIS CASE TO NOTE IS THAT THE RENT SLIPS ISSUED TO THAT PERSON BY THE MUNICIPAL COMMIITTEE IS STILL IN MY NAME [ i.e that person is depositing the rent on monthly basis in my name ]. ALSO ONE IMPORTANT POINT TO NOTE IS THAT DURING LAST YEAR I PREPARED BANK DRAFT FOR RENT OF THREE MONTHS FROM MY ACCOUNT[ THROUGH MY BANK ACCOUNT CHEQUE] & SENT THE SAME TO THE MUNICIPAL COMMITTEE, WHO RECEIVED THE SAME & MADE ENTRY OF THREE MONTHS RENT FROM MY SIDE IN THEIR ACCOUNT. --- Also One more point to note is that before six month a legal counsel / advocate of mine sent a notice to that fellow mentioning in the legal notice that shop was given from my side on ' Trust ' for six months only & mine legal counsel addressed him to vacate the same. Sir, Reading the above situation, how to vacate the shop. Thanks, [ Shiv kumar] 20.01.2018
Subject : HOW TO VACATE THE SHOP
Answer By Lawyer : As Per Your Question : 1. Firstly , You have to Checked-out the Lawyer response which you send legal notice as per your question . 2. Secondly , The property is a Government Property i.e., Municipal Committee allotted to you shop , So Don't Worried ! The said known fellow can't take a possession & claim in such shop/property because of Property absolute owner is Municipal Committee . 3. Now , The question is to vacate the shop ? You send a strong fact & averment in the legal notice regarding the wrong use & mislead of such rent receipts by the dishonestly use of your name & paid the rent without knowing & without your consent he deposited the rent . 4. The Solution is sending the proper notice through the best advocate who actually managed the Landlord/ Tenant Disputes in a very short period . In your case it is build the relation of landlord & tenant because of duration of living such known fellow is too long & he take advantages of Landlord/Tenant relations for the sake he paid that rent of 3 months . 5. If Notice have negative response then You go to Police Station & You can write a best written complaint against him as subject to reference not to vacate such shop & illegally possession of such shop & proper evidence collect against him & show to police officers & with the help of police vacate the shop .
Question : Dear Sir, A shop was allotted by Municipal Committee before 13-14 years on rental basis[ monthly rent about Rs.800/= per month]. Before 7-8 years, a known fellow of me asked me to use the shop for six months. As my shop was empty at that time i.e before 7-8 years. So, I gave my shop to him for six month to him on trust. After six month, when I asked him to vacate the shop then he started fighting with me. Thereon, he started depositing rent in the municipal committee directly & started collecting the rent slips from the Municipal Committee. THE IMPORTANT POINT IN THIS CASE TO NOTE IS THAT THE RENT SLIPS ISSUED TO THAT PERSON BY THE MUNICIPAL COMMIITTEE IS STILL IN MY NAME [ i.e that person is depositing the rent on monthly basis in my name ]. ALSO ONE IMPORTANT POINT TO NOTE IS THAT DURING LAST YEAR I PREPARED BANK DRAFT FOR RENT OF THREE MONTHS FROM MY ACCOUNT[ THROUGH MY BANK ACCOUNT CHEQUE] & SENT THE SAME TO THE MUNICIPAL COMMITTEE, WHO RECEIVED THE SAME & MADE ENTRY OF THREE MONTHS RENT FROM MY SIDE IN THEIR ACCOUNT. --- Also One more point to note is that before six month a legal counsel / advocate of mine sent a notice to that fellow mentioning in the legal notice that shop was given from my side on ' Trust ' for six months only & mine legal counsel addressed him to vacate the same. Sir, Reading the above situation, how to vacate the shop. Thanks, [ Shiv kumar] 20.01.2018
Subject : HOW TO VACATE THE SHOP
Answer By Lawyer : You may file a suit for eviction after serving legal notice to vacate the property.
Question : Dear Sir, A shop was allotted by Municipal Committee before 13-14 years on rental basis[ monthly rent about Rs.800/= per month]. Before 7-8 years, a known fellow of me asked me to use the shop for six months. As my shop was empty at that time i.e before 7-8 years. So, I gave my shop to him for six month to him on trust. After six month, when I asked him to vacate the shop then he started fighting with me. Thereon, he started depositing rent in the municipal committee directly & started collecting the rent slips from the Municipal Committee. THE IMPORTANT POINT IN THIS CASE TO NOTE IS THAT THE RENT SLIPS ISSUED TO THAT PERSON BY THE MUNICIPAL COMMIITTEE IS STILL IN MY NAME [ i.e that person is depositing the rent on monthly basis in my name ]. ALSO ONE IMPORTANT POINT TO NOTE IS THAT DURING LAST YEAR I PREPARED BANK DRAFT FOR RENT OF THREE MONTHS FROM MY ACCOUNT[ THROUGH MY BANK ACCOUNT CHEQUE] & SENT THE SAME TO THE MUNICIPAL COMMITTEE, WHO RECEIVED THE SAME & MADE ENTRY OF THREE MONTHS RENT FROM MY SIDE IN THEIR ACCOUNT. --- Also One more point to note is that before six month a legal counsel / advocate of mine sent a notice to that fellow mentioning in the legal notice that shop was given from my side on ' Trust ' for six months only & mine legal counsel addressed him to vacate the same. Sir, Reading the above situation, how to vacate the shop. Thanks, [ Shiv kumar] 20.01.2018
Subject : HOW TO VACATE THE SHOP
Answer By Lawyer : contact me on 7599486095
Question : Dear Sir, A shop was allotted by Municipal Committee before 13-14 years on rental basis[ monthly rent about Rs.800/= per month]. Before 7-8 years, a known fellow of me asked me to use the shop for six months. As my shop was empty at that time i.e before 7-8 years. So, I gave my shop to him for six month to him on trust. After six month, when I asked him to vacate the shop then he started fighting with me. Thereon, he started depositing rent in the municipal committee directly & started collecting the rent slips from the Municipal Committee. THE IMPORTANT POINT IN THIS CASE TO NOTE IS THAT THE RENT SLIPS ISSUED TO THAT PERSON BY THE MUNICIPAL COMMIITTEE IS STILL IN MY NAME [ i.e that person is depositing the rent on monthly basis in my name ]. ALSO ONE IMPORTANT POINT TO NOTE IS THAT DURING LAST YEAR I PREPARED BANK DRAFT FOR RENT OF THREE MONTHS FROM MY ACCOUNT[ THROUGH MY BANK ACCOUNT CHEQUE] & SENT THE SAME TO THE MUNICIPAL COMMITTEE, WHO RECEIVED THE SAME & MADE ENTRY OF THREE MONTHS RENT FROM MY SIDE IN THEIR ACCOUNT. --- Also One more point to note is that before six month a legal counsel / advocate of mine sent a notice to that fellow mentioning in the legal notice that shop was given from my side on ' Trust ' for six months only & mine legal counsel addressed him to vacate the same. Sir, Reading the above situation, how to vacate the shop. Thanks, [ Shiv kumar] 20.01.2018
Subject : HOW TO VACATE THE SHOP
Answer By Lawyer : Pl withdraw your licence to use the shop from the occupant by giving 30vdays notice. And if he does not vacate file a suit for eviction in civil court. Anand Bali, Adv. Supreme Court. 9582144748
Question : Dear Sir, A shop was allotted by Municipal Committee before 13-14 years on rental basis[ monthly rent about Rs.800/= per month]. Before 7-8 years, a known fellow of me asked me to use the shop for six months. As my shop was empty at that time i.e before 7-8 years. So, I gave my shop to him for six month to him on trust. After six month, when I asked him to vacate the shop then he started fighting with me. Thereon, he started depositing rent in the municipal committee directly & started collecting the rent slips from the Municipal Committee. THE IMPORTANT POINT IN THIS CASE TO NOTE IS THAT THE RENT SLIPS ISSUED TO THAT PERSON BY THE MUNICIPAL COMMIITTEE IS STILL IN MY NAME [ i.e that person is depositing the rent on monthly basis in my name ]. ALSO ONE IMPORTANT POINT TO NOTE IS THAT DURING LAST YEAR I PREPARED BANK DRAFT FOR RENT OF THREE MONTHS FROM MY ACCOUNT[ THROUGH MY BANK ACCOUNT CHEQUE] & SENT THE SAME TO THE MUNICIPAL COMMITTEE, WHO RECEIVED THE SAME & MADE ENTRY OF THREE MONTHS RENT FROM MY SIDE IN THEIR ACCOUNT. --- Also One more point to note is that before six month a legal counsel / advocate of mine sent a notice to that fellow mentioning in the legal notice that shop was given from my side on ' Trust ' for six months only & mine legal counsel addressed him to vacate the same. Sir, Reading the above situation, how to vacate the shop. Thanks, [ Shiv kumar] 20.01.2018
Subject : HOW TO VACATE THE SHOP
Answer By Lawyer : Pl withdraw your licence to use from the occupant by giving him a 30 days notice.in case he does not vacate premises file a suit of eviction in civil court. Anand Bali, Adv. Supreme Court 9582144748
Question : Dear Sir, A shop was allotted by Municipal Committee before 13-14 years on rental basis[ monthly rent about Rs.800/= per month]. Before 7-8 years, a known fellow of me asked me to use the shop for six months. As my shop was empty at that time i.e before 7-8 years. So, I gave my shop to him for six month to him on trust. After six month, when I asked him to vacate the shop then he started fighting with me. Thereon, he started depositing rent in the municipal committee directly & started collecting the rent slips from the Municipal Committee. THE IMPORTANT POINT IN THIS CASE TO NOTE IS THAT THE RENT SLIPS ISSUED TO THAT PERSON BY THE MUNICIPAL COMMIITTEE IS STILL IN MY NAME [ i.e that person is depositing the rent on monthly basis in my name ]. ALSO ONE IMPORTANT POINT TO NOTE IS THAT DURING LAST YEAR I PREPARED BANK DRAFT FOR RENT OF THREE MONTHS FROM MY ACCOUNT[ THROUGH MY BANK ACCOUNT CHEQUE] & SENT THE SAME TO THE MUNICIPAL COMMITTEE, WHO RECEIVED THE SAME & MADE ENTRY OF THREE MONTHS RENT FROM MY SIDE IN THEIR ACCOUNT. --- Also One more point to note is that before six month a legal counsel / advocate of mine sent a notice to that fellow mentioning in the legal notice that shop was given from my side on ' Trust ' for six months only & mine legal counsel addressed him to vacate the same. Sir, Reading the above situation, how to vacate the shop. Thanks, [ Shiv kumar] 20.01.2018
Subject : HOW TO VACATE THE SHOP
Answer By Lawyer : Pl withdraw your licence to use from the occupant by giving him a 30 days notice.in case he does not vacate premises file a suit of eviction in civil court. Anand Bali, Adv. Supreme Court 9582144748
Question : Dear Sir, A shop was allotted by Municipal Committee before 13-14 years on rental basis[ monthly rent about Rs.800/= per month]. Before 7-8 years, a known fellow of me asked me to use the shop for six months. As my shop was empty at that time i.e before 7-8 years. So, I gave my shop to him for six month to him on trust. After six month, when I asked him to vacate the shop then he started fighting with me. Thereon, he started depositing rent in the municipal committee directly & started collecting the rent slips from the Municipal Committee. THE IMPORTANT POINT IN THIS CASE TO NOTE IS THAT THE RENT SLIPS ISSUED TO THAT PERSON BY THE MUNICIPAL COMMIITTEE IS STILL IN MY NAME [ i.e that person is depositing the rent on monthly basis in my name ]. ALSO ONE IMPORTANT POINT TO NOTE IS THAT DURING LAST YEAR I PREPARED BANK DRAFT FOR RENT OF THREE MONTHS FROM MY ACCOUNT[ THROUGH MY BANK ACCOUNT CHEQUE] & SENT THE SAME TO THE MUNICIPAL COMMITTEE, WHO RECEIVED THE SAME & MADE ENTRY OF THREE MONTHS RENT FROM MY SIDE IN THEIR ACCOUNT. --- Also One more point to note is that before six month a legal counsel / advocate of mine sent a notice to that fellow mentioning in the legal notice that shop was given from my side on ' Trust ' for six months only & mine legal counsel addressed him to vacate the same. Sir, Reading the above situation, how to vacate the shop. Thanks, [ Shiv kumar] 20.01.2018
Subject : HOW TO VACATE THE SHOP
Answer By Lawyer : You simply file file criminal complaint, for criminal trespass and illegal gaining profit form your property to concern police station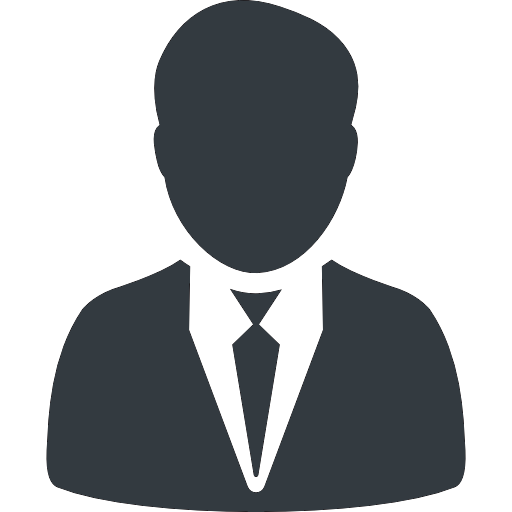 Free Legal Advice From Top Rated Lawyers